NON-TRADITIONAL & PACKED WITH AFFIRMATIONS
What Makes Them Unique?
Candles have been around for over 5,000 years, helping guide and illuminate our way through the dark. It's not surprising that they've taken strong roles in other areas of our lives such as celebrations, mourning, and even otherworldly.We wish to preserve these qualities of the little flame that dances freely for us, and keep it as pure and natural and possible.Our wax is a proprietary blend of Coconut, Soy, and Beeswax, and are gluten free, toxin free, paraben free, phthalate free and come from renewable sources. The entire blend utilizes only FDA approved waxes.We use only 100% Pure Therapeutic Grade essential oils ethically sourced from over 40 countries using only natural, sustainable ingredients. Free of harsh fragrances and chemicals as we are committed to supporting a clean, organic way of life.All candles are hand poured by rAi&Lyra.
A Little Smokage...
Black, Grey, & Bohemian strongly believes in the mystics and beyond. Each glass that comes through is cleansed and then smoked with blended herbs to balance, restore, and enhance positive energy.
::Take a Peek Inside the Smoker Box::
Our Affirmation Gift Box
Each candle is nested in a luxury Park Avenue black gift box and sealed with an acrylic crystal band. As you open your candle, you will be greeted by a random affirmation circle to start your zen mode and self-care routine off right.
Care and Safety
Instructions on how the candle wishes to be cared for so that you both are safe and worry-free.
Please DO...
♥ Check for a clean area around my wick before lighting, as some of my toppings may have shifted during my travels...
♥ Light me at a slight angle...
♥ Allow my wax to melt to the edge of the glass and create an even pool upon my first burn...
♥ Allow me to burn for at least 2 hours upon my first burn...
♥ Place me somewhere safe and on a sturdy surface.
Please DO NOT...
✘ Leave me unattended...

✘ Place me in a drafty area or in areas where children and pets can easily get to me and burn themselves or knock me over...

✘ Allow me to burn for more than 4 hours at a time...

✘ Blow me out...I'm a little kinky and I would much rather be smothered by your love with a snuffer. I do hope you enjoy me & I appreciate you allowing me to relax your space.
The Toppers
Let's get this out of the way, candles in general, are a fire hazard.This being said, non-traditional candles require a little extra care and attention.We ask that you allow the candle to burn for at least 2 hours on your first burn. This allows the wax to evenly pool to the edge of the glass.This is important, as the botanical and crystal toppers will then become covered and protected by the wax and sink below the flame.From here you can relight the candle on an angle as normal.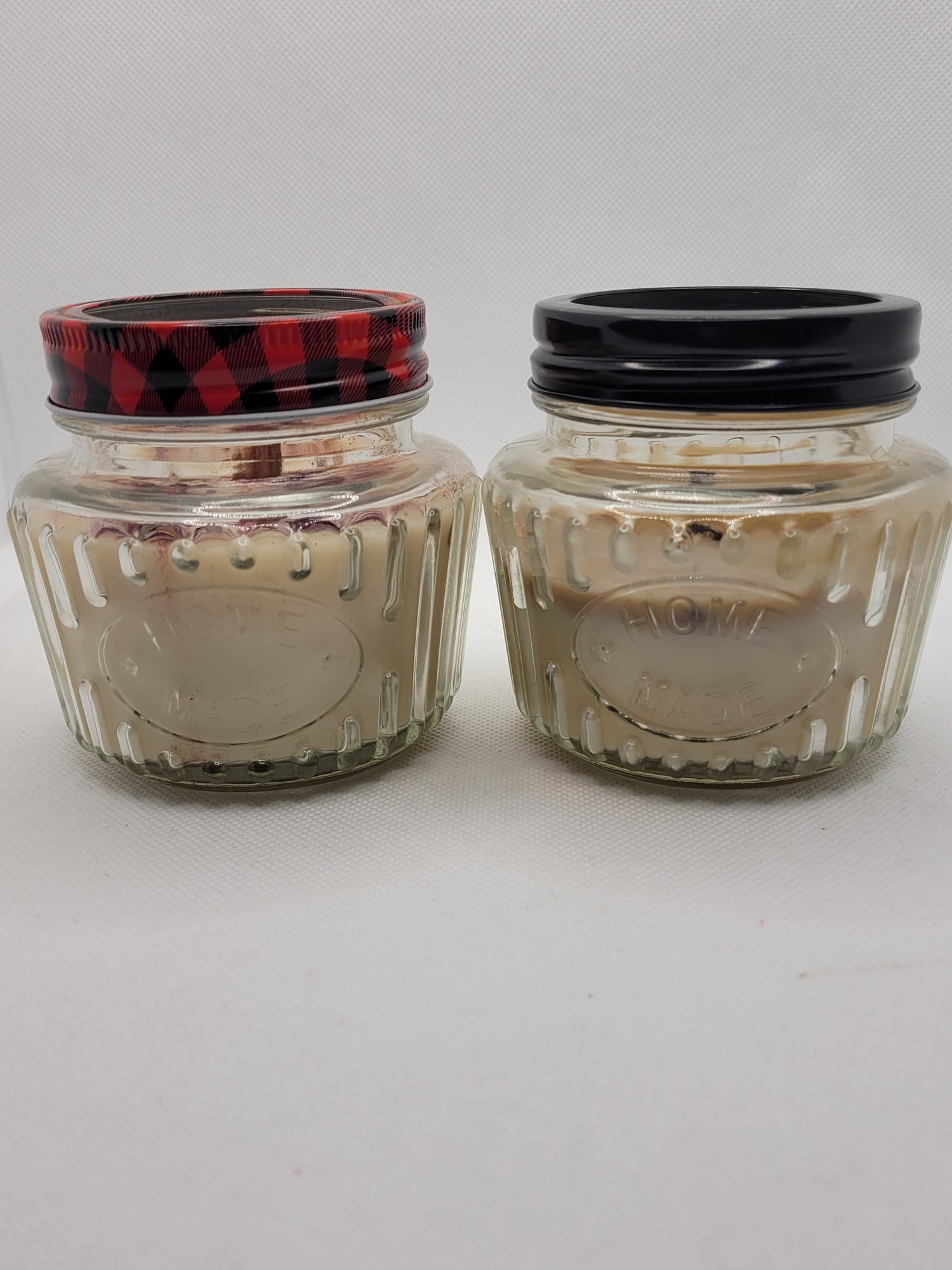 Discoloration Is Normal...
Remember, we use pure 100% therapeutic grade essential oils in our candles. What you're witnessing is a slight separation between the wax and the oils as the candle burns.
You Candle Will Not Burn All The Way...
Our wooden wicks are secured at the bottom of the glass with a metal clip manufactured from cold-rolled steel. It's purpose is to keep the flame at a safe height above the vessel to prevent overheating and shattering of the glass.
Your Finished Candle...
Your final burn will leave some wax in the bottom of the jar.PLEASE DO NOT attempt to relight the candle or tamper with the wick, as this can cause overheating and shatter the glass. To finish it off, you can use a candle warming plate to safely warm the jar from the bottom.From here, we ask that you recycle your jar to keep as a decorative piece!
Shop For Your Candle Now!
Now that you know what to expect from our candles, shop confidently knowing that you're getting the best for your self-care and relaxing space.
Discover All Things for Your Sacred Spaces