The next time you find yourself in chaos...
...smile...
you're about to expand and grow.
- Cara Lyra Luna
Clear & Revive | Spiritual & Coaching Services
"Life doesn't come with a manual, you just gotta figure it out."
"That's just the way the world is. That's just life."
"You'll be alright, this too shall pass."
" * insert care react* "

In a world that is so easily connected, how did things become so disconnected?
More often than we like to notice or admit to, our words and cries usually go unheard by those who don't quite understand where our current perspective on life stands, and we are usually given all of the 
"quick fix" buzz words.
And of course, we know that all those sediments are meant to mean well, as yes, we receive them with open arms, we really do...well, try to at least.

It's enough to push us to the next round of events with hopes of a better tomorrow, but what do we do when it's...not enough? When some days are better than others,
but deep down we feel and just can't shake the idea that

"we're just experiencing the same shxt on a different day."
♥
♥
♥
Hey there, Heartbeat.
This may come as a shock to you, but I'm so happy that you're here!

You're right, I don't know who you are.

But I do know that you're trying hard to make sense of what's going on around you and where to go from here, and that alone, let's me know that we're going to be great comrades on your healing journey :)

Hear me out for a second.

I want to begin with those negative thoughts you've been having.
You know the ones.

First and foremost:
YOU DO matter.
YOU ARE NOT a burden.
YOU ARE LOVE and LOVED.
And YOU 100% DESERVE to be here ;


...now let's talk openly for a minute...


When you're already in a mental space that is hindering, it's extremely hard to see the light at the end of the tunnel, and yet so easy to find ourselves waring with the soul within, especially in a world that just doesn't seem to have space for us. 

We often allow the pain and confusion of our lessons and experiences to swallow us like a tall wave crashing against the sand, pulling us into the depths of our sorrows, and out into a sea of uncertainty. 

Our wounds, still crimson from the past, become a beacon to those wanting whatever is left of us.
And just because we KNOW how it feels to be left out to sea, we often sacrifice that last bit of strength we have...for them, and hardly EVER for ourselves.

I want to let you know, that how you feel:
is valid.
All of it. 

You're wanting to heal and help yourself but want to still be there for others.
I get that and it's a beautiful quality that doesn't get respected enough. So before I continue, please allow me to acknowledge this bold and weirdly rare compassion and run you your much deserved flowers:

🌹🌻🌺🌷🌹🌻🌺🌷🌹🌻🌺🌷🌹

That can be a really difficult balancing act when all you've known is survival and sacrifice.
And it is in this imbalance where we begin to not only lose and dishonor ourselves but also those who came before us and even those who will come long after us.

We begin to cycle through old habits, unknowingly create new damaging ones out of fear, and begin to ruminate. An endless constant worry and wonder:

"WHEN does it end?"
"WHEN does it get better?"
"I can't keep doing this."
"I just don't want to be here anymore."
You're probably thinking by now
"Yeah okay, you're saying all the "right" things, so what's the deal? What makes you, or this space any different from the rest?"
...well...

I'm not "saying" anything, but more so confirming what YOU already know to be true and feel within. YOU are aware that you need a drastic change.

That's also what sets this space different from the rest...it's YOURS. 

YOUR healing Journey
YOUR reality and experiences
YOUR inner compass

✨ I respect that ✨

I am simply just a walking guide, a friend to keep you company, as YOU begin to explore your world and get to know yourself from the inside. 
I am not meant to stay with you on YOUR journey forever, but I can definitely help you create a more accurate map leading YOU to the magic you keep within and help point you in the direction YOU want to go. 
I am simply just a signpost. 
A temporary compass while you take the time to adjust yours. 
"Okay...so, what's the plan? How do I "adjust this inner compass" you keep speaking about."

We take and build on everything you know, and I do mean EVERYTHING. 
We take it all and lay it all flat on the table...
and we simply begin again. 

Only THIS time around...? 
We plan a better trip.
Using OUR OWN inner compass.
Going in the direction we were always intended to go.

❣︎~ Many Blessings | Cara Lyra Luna ~❣︎
Your Higher Self is Waiting
Schedule a 30 minute discovery call with your human compass today and discover what your soul has in store for you!
♥ Available Services ♥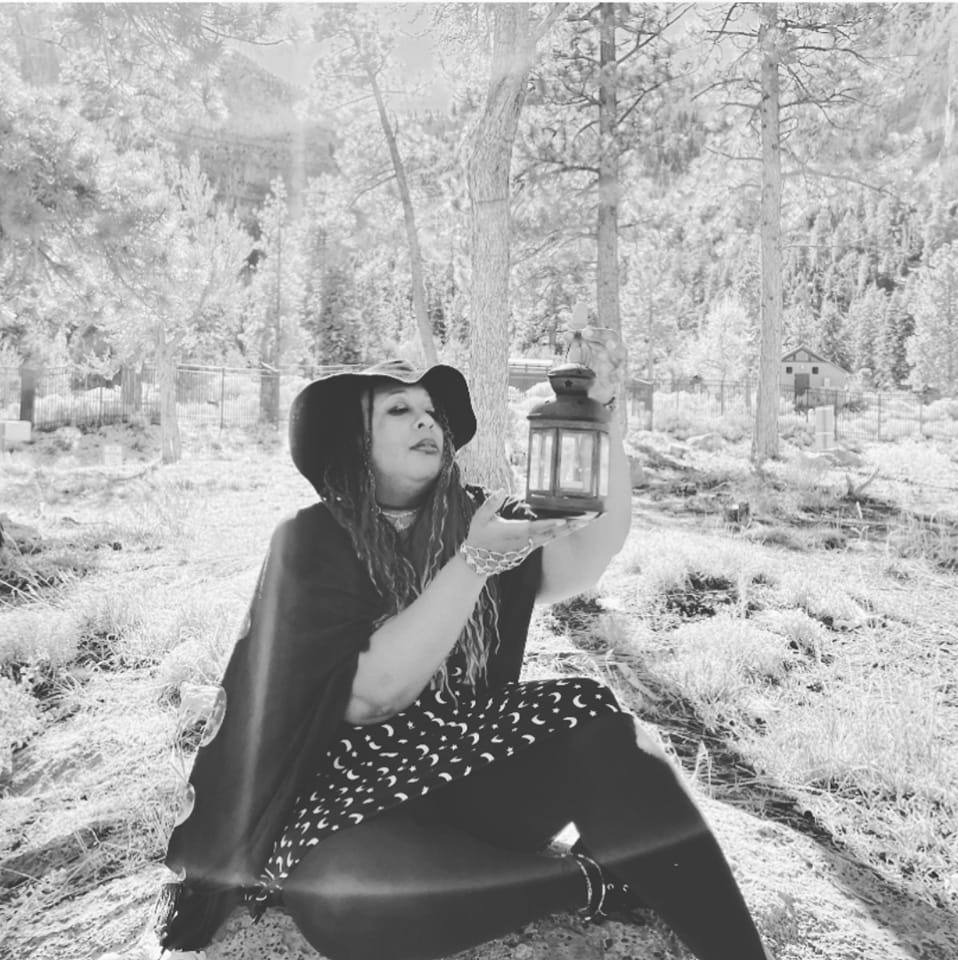 Custom Built Coaching Packages | Remote

Remote Available: Google Suites, Zoom

What Programs are Available?
Using your discovery and intake, we're able to custom tailor
a program & plan of action just for you and your desired
outcome!

Your Custom Build Package Includes:
Support & Guidance from a Certified Master Life Coach, Spiritual Advisor, & Alternative Therapist

Package Syllabus (presented after priming)

1 Hour Weekly Call via Phone, Zoom, or Messenger

Daily Self Work Sheets, Assignments & Tasks Calendar

Daily Check-Ins via Text or Email

Additional Resources as Needed (reviewed daily with progress)

Growth Map & Report (presented in the closing week)

What Do I Need in Addition?
As long as you have access to Zoom, Gmail and the Google Suites, you got all you need! Otherwise, no worries - this will all be worked out before your services begin.

How Long are the Sessions?
Your custom made coaching package can range anywhere from 6 to 10 weeks. A suggestion on what would be best will be given during your discovery call.
Tarotpy | Remote

Remote Available: Zoom

Vibe Check | $22
15 min discovery call to get familiar with your Tarotpist & how she guides you through the cards.
Applied towards balance of FULL SERVICE.

Tip of the Iceberg | $77
Full Service: 35 minute reading - 1 tarot / 2 oracles


Below the Waterline | $111
Full Service: 65 minute reading - all cards that call

🔮 ala carte 🔮

Trinity | $33
ala carte: 15 minute reading on 3 cards
::Spread Selection::
- Mind/Body/Spirit
- Past/Present/Future
- Situation/Action/Outcome
- Strenth/Weakness/Advice
- Embrace/Accept/Let Go
- Aspiration/What's in the Way/Overcome

Energy Booster | $22
ala carte: 15 minute reading
- 1 shadow / 1 booster

Magic 3 | $22
ala carte: 3 questions answered by pendulum

I Need a Sign | $22
ala carte: a recorded sent message - 3 minutes
(taxes not included)
Reiki Services | Local/In Person

Mikao Usui was the father of a form of spiritual practice known as Reiki, used as an alternative therapy for the treatment of physical, emotional, and mental diseases. Reiki is a Japanese word translated as "Universal Life Energy" by Hawayo Takata.

Fully Certified Reiki and Crystal Shinpiden under Lisa Powers & Sufani Garza.

Herbal Smoke & Sound Bath w/Reiki | [75 Minutes]
Single Session | $111
::Packages::
2 Pack (20% off) | $177
4 Pack (Get 1 Free) | $333
6 Pack (Get 1 Free) | $555

~~7th Session & Forward~~
Tune Up: $88
(taxes not included)
♥
♥

Crystal Enhancement, Herbal Smoke & Sound Bath w/Reiki
[90 Minutes]
Single Session w/Borrowed Crystals | $222
::Packages::
- Includes personal crystals (set of 7) gifted on last session. -
2 Pack (25% off) | $333
4 Pack (Get 1 Free) | $666
6 Pack (Get 1 Free) | $1,110

~~7th Session & Forward~~
Tune Up w/Personal Crystals: $166
Tune Up w/Borrowed Crystals: $188
(taxes not included)
Self Love & Releasing Ceremonies | Local/In Person

Currently Available to Las Vegas, Henderson, & Boulder City
Conducted only during the Waning Moons

Non-Refundable Discovery Fee | $111
This is a one time fee that allows time for priming & consulting before the ceremony. Once consultation has been completed, the fee is then applied towards the balance of selected ceremony and a 50% deposit of the remaining balance will need to be paid in order to secure ceremony.

♥
♥

RISE | $678 + tax
A soul care experience that allows you to release, reflect, & renew yourself towards your higher purpose.

What's Included:
Pouring of Libations
Pour the Tea & Release Ceremony
Smoke & Sound Reiki Session
Closing Prayers, Sealing, & Reflection

**Smoking of herbal blends or tobacco is available upon request**

Full Ceremony | 4 Hours

♥
♥
♥

ANEW | $789 + tax
An ultimate soul care experience that allows you to release,
reflect, & renew yourself towards your higher purpose.

What's Included:
Pouring of Libations
Pour the Tea & Release Ceremony
Washing of the body & hair with Herbal Holy Waters & Oils
Smoke & Sound Reiki Session
Closing Prayers, Sealing, & Reflection

**Smoking of herbal blends or tobacco is available upon request**

Full Ceremony | 5 Hours
Blessing Spaces | Local/In Person

Your home or private office is a sacred space & should be kept like that. Cleanse, balance, & properly set the energy of your space so that you may experience true zen while you live & work in peace.

Non-Refundable Discovery Fee | $175
This fee allows time for priming & consulting before the cleansing. Once consultation has been completed, the fee is then applied towards the balance of selected service and a 50% deposit of the remaining balance will need to be paid in order to secure service.

Clean Slates: These spaces have no furniture or obstructions. Best option for pre-move ins.

What's Included:
Washing of all surfaces
(including walls & floors)
Smoke & Sound Bath over the Space
Blessing & Sealing of the Space

Apartment/Condo: 800 to 1500 SQFT
1 Bd, 1 Ba | $888
2 Bd, 2 Ba | $1,333
3 Bd, 2 Ba | $1,666
(taxes not included)

Townhouse/Single Family Home: 1500 to 2500 SQFT
2 Bd, 1.5 Ba | $2,222
3 Bd, 2.5 Ba | $2,777
(taxes not included)

♥
♥

Reset: Perfect for spaces that are already furnished.

What's Included:
Smoke & Sound Bath over the Space
Blessing & Sealing of the Space

Apartment/Condo: 800 to 1500 SQFT
1 Bd, 1 Ba | $700
2 Bd, 2 Ba | $1,000
3 Bd, 2 Ba | $1,300
(taxes not included)

Townhouse/Single Family Home: 1500 to 2500 SQFT
2 Bd, 1.5 Ba | $1,700
3 Bd, 2.5 Ba | $2,200
(taxes not included)